Dibond and Gatorboard Mounting


MDF and Multi-ply Mounts


Canvas & Fine Art print over

laminating and finishing


Dry Mount Canvas


Stretcher bars


Pano mounting and framing


Custom Frames


Bergs Canvas Gallery offers a full range of laminating mounting and framing for your fine art and canvas prints. Specializing in the presentation of wide format panoramic images of all sizes.
For a free price quote on your printing and mounting project, please call 610.914.7095 or email us today.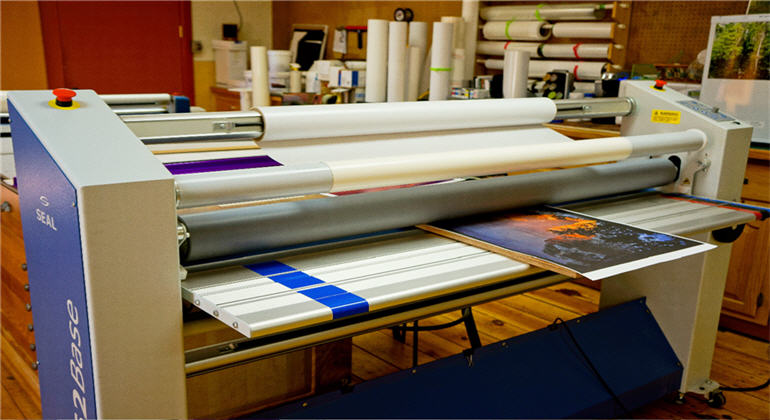 mounting canvas print to multi-ply substrate
Offering cold roll laminating & mounting to 62 inch widths. Canvas hot roll overlaminating to 42 inch widths. Mounting on substrates up to 2 inches in thickness.
Our mounting substrates include, but are not limited to, ultra, 3/16" foamboard, 3/16" 3/8" and 1/2" gatorboard, 2mm 3mm and 4mm Dibond, 5/8" and 3/4" Multi-ply, and MDF to thicknesses of 3/4".
If you do not see what you are looking for, simply ask and I'm sure we can get it.
Laminating Services
Print Guard UV - Canvas print over laminating delivers a moderate sheen finish to make bright colors pop off the page with rich blacks and an increase in color gamut. Hot roll laminating for canvas prints to 38" widths. Luster or satin matte 2 mil laminate offers the best in UV and moisture protection.
Print Mount Ultra - Mounting adhesive for digital images to mount boards. A high tack adhesive with white carrier to prevent dark colored substrates from bleeding through thin digital media. Used for mounting digital images to Gatorboard, Dibond and Sintra.
Optimount Ultra - Facemounting digital images to plexiglass. Optically clear double sided mounting adhesive for mounting digital images to clear plexiglass.


Custom Framing
Bergs Canvas Gallery now offers custom framing for your exhibition quality large format prints. Canvas, photo or fine art prints mounted to gatorboard or Dibond and installed in the elegant frame of your choice. Specializing in wide format panorama printing, mounting and framing.

Call 610.914.7095 or email us today for a custom price quote.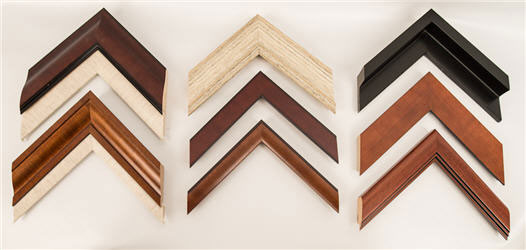 Your choice of quality custom framing material




60" pano with weathered grey barnwood frame and linen liner
After your beautiful panoramic print has been printed and initially processed, what do we do next? We start by giving you the choice of :
either spray finishing for moisture and UV protection



or we run it through our laminator to add a vinyl layer which protects against moisture and adds a level of UV protection.
You can rest assured that your panoramic print will be protected for years to come, with either of these two protective coverings.


The below pricing chart lists some of the most common sizes and prices for each mounting type. To place an order or to get a free price quote for any custom sizes not listed below, please call 610.914.7095 or email us today.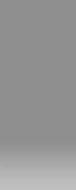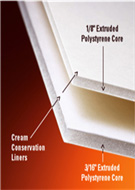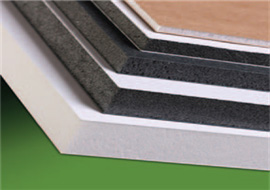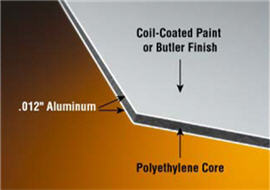 8.5 x 11
11 x 14
11 x 17
16 x 20
20 x 24
20 x 30
24 x 30
24 x 36
$8.00
$11.75
$12.00
$13.50
$16.50
$20.50
$25.00
$29.50
$12.50
$15.00
$17.50
$20.50
$26.50
$30.50
$40.00
$44.75
$16.50
$18.50
$21.00
$26.50
$34.75
$40.00
$47.00
$53.75
$30.00
$35.00
$40.00
$45.00
$50.00
$60.00
$70.00
$80.00
$4.67
$7.70
$9.35
$16.00
$24.00
$30.00
$36.00
$43.20
Please Note :
Custom sizes, Canvas Mounts on 1/2 inch Gatorboard and Panoramic Mounts on 4mm Dibond are
available by qoutation.


Stretcher Bars
If you prefer to do your own gallery wrapping, we now offer two sizes of stretcher bars : 1 1/2" x 1 1/2" and 1 1/2" x 2" thick.
Made from poplar, a local Pennsylvania hardwood. Sold in 8 ft. lengths or mitered to your exact size. Please call 610.914.7095 for pricing.